Hebei Metals Industrial Limited is an eminent supplier of ferrous and nonferrous alloy piping materials with two manufacturing-centers in China. Our supply capability covers a comprehensive range of pipe fittings, flanges, industrial valves, pipes/tubes, fasteners, pressure vessels, and other pressure-containing parts. These piping materials may be manufactured from nickel & nickel alloys, titanium & titanium alloy, zirconium & zirconium alloy, aluminum & aluminum alloy, copper & copper alloy, carbon & low alloy steels (especially Cr-Mo alloy steels), and stainless steels.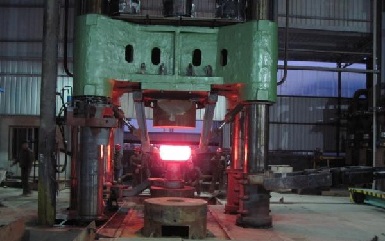 Nickel & nickel alloys include commercial pure Nickel 200/201, Inconel, Hastelloy, Monel and Incoloy, etc. Carbon steel is the most common piping material in power, chemical, process, hydrocarbon and pipeline industries and they can in turn be classified as "mild", "medium" and "high" carbon. Alloy steels are steels containing deliberate amounts of alloying elements while low alloy steels are alloy steels that contain less than the minimum percentages of alloys. The stainless steel is a common high alloy steel with a chromium(Cr) content in the order of 18%. It can be fabricated either as martensitic stainless steel, ferritic stainless steel, austenitic stainless steel, or duplex stainless steel. All the ferrous & nonferrous alloys are widely used in oil & gas, power plant, chemical & process, marine & offshore, pulp & paper, water supply, heat exchanging, and seawater desalination applications. We dedicated all effort to meet the requirements of severe services: high pressure, high temperature or cryogenic, extreme corrosion and erosion, creeping crack, etc.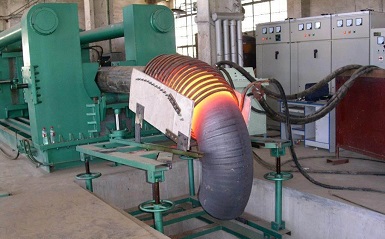 "Premium Quality" is always the core value held by Hebei Metals. A conscientious QA & QC team is organized efficiently and effectively implementing the stringent quality management system established. The destructive or nondestructive inspection & tests we can conduct include: PMI inspection (spectrum), magnetic articles examination, liquid penetration inspection, tension test, Charpy V-Notch impact test, eddy current inspection, ultrasonic test, radiographic test (X-Rays), and hardness test. Relative quality control will be conducted from the procurement of raw material through the entire production process to the delivery. All inspection records or test reports will be carefully reviewed and archived.