HBMETALS
FERROUS & NONFERROUS ALLOY

PIPING MATERIALS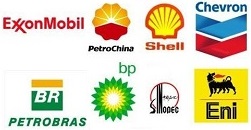 Hebei Metals Industrial Limited has been supplying many reputed oil & gas companies, piping & process contractors, power companies, as well as water-supply corporations. Our world-wide sales network covers USA, South America, Middle East, East Asia, India, Southeast Asia, Africa, East Europe, UK, Germany, Norway and Australia. The delivery can be effected by sea or air transit. Upon customers' request, door-to-door rapid delivery is feasible either by TNT, DHL, Fedex, or UPS couriers, etc. We may accept flexible payment terms such as T/T, L/C, or D/P. The 24H/7D technical & quotation support is available with us.
SEVERE SERVICE PIPING MATERIALS
Nickel & nickel alloys, titanium & titanium alloy, zirconium & zirconium alloy, copper & copper alloy, aluminum & aluminum alloy, carbon & low alloy steel, stainless steel: flange, pipe fitting, pipe/tube, industrial valve, fastener, pressure vessel.
The titanium Grade 5 strips, made of ASTM B265 UNS R65400, with a nominal composition of Ti-6Al-4V, may be furnished in straight-cut-length or coil types. Generally, it refers to Gr.5 Ti products 0.187″(4.75mm)in thickness and 24″(610mm) in width. Hebei Metals …
Our company has supplied the DIN 912 tungsten hexagon socket head cap screws to an Israeli client. The material is according to ASTM F288. The dimension is M12X1.75, 90mm long. The composition for W≥99.95%.